llang: The Wolf Brigade (also known as Inrang) is a South Korean film directed by Kim Jee-woon and starring Gang Dong-won, Han Hyo-joo, Jung Woo-sung and Kim Mu-yeol.
It is a live-action adaptation of the Japanese animated film Jin-Roh: The Wolf Brigade.The film was released on July 25, 2018, it the first Kerberos movie based on the future.
Set in 2029 where South and North Korea get ready for a unified government after years of preparation. South Korean police launches a special unit, known as "Illang" (The Wolf Brigade), to stop an anti-reunification terrorist group called "The Sect".
Because the story is acted in the future, a new design for the Protect Gear was developed, but the general look was conserved (red eyes, german-like helmet, black armor and MG-42).
The visual adaptation of Jin-Roh is sometimes very strong!
Many scenes includes actors without helmets and/or masks.
On these pictures, we can appreciates the work done for the details of the armors.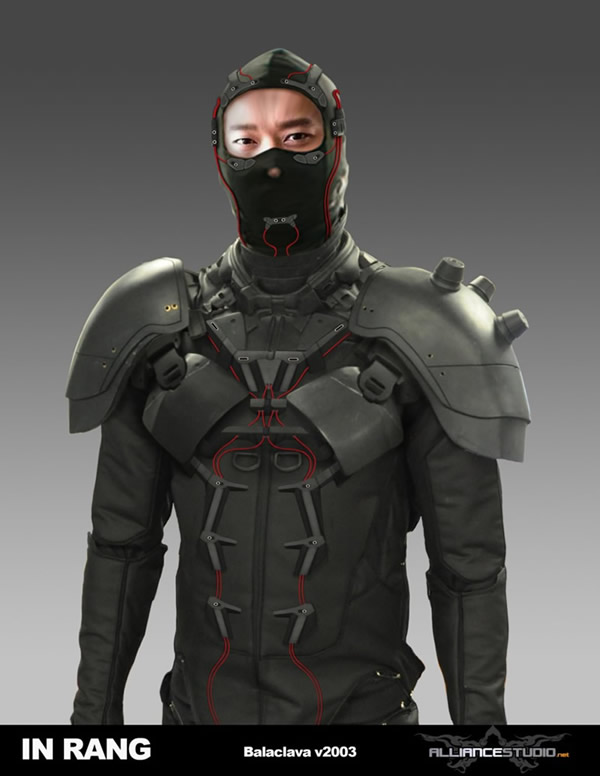 Many ways were elaborated before the final designs, here works done by the artist Mauricio Ruiz for Alliance Studio.