This section is dedicated to my own items from the Kerberos Saga.
Wishing to get a more accruate helmet, I bought a mask at "Nightmare Armor Studios".
And it was a real nightmare!
For the (expensive!) price, I expected a better product quality, the mask received was asymmetrical, full of bubbles, holes, molding damages...
Very far than Buildup masks!
I had a lot of work on it, I had to totally disassemble, sanding defects, cut and drill to obtain a correct result (but not really perfect).
Mask during processing
Platoon numbers under painting and finished
The helmet was purchased on Ebay
All modified and painted parts before assembly
I also made the strips fixations
Views of the final helmet
I will added light system on the eyes soon, this is only a CG preview picture
This replica came from "Cushman Paintball" website, and just like above my helmet, I was very disappointed when I've received it...
I bought this "De Luxe edition" for more than $140, but what I received was really not "De Luxe" !
Manufacturing defects, cracks, very poor molding and bad packaging, the gun arrived broken (no protective material in the packet)...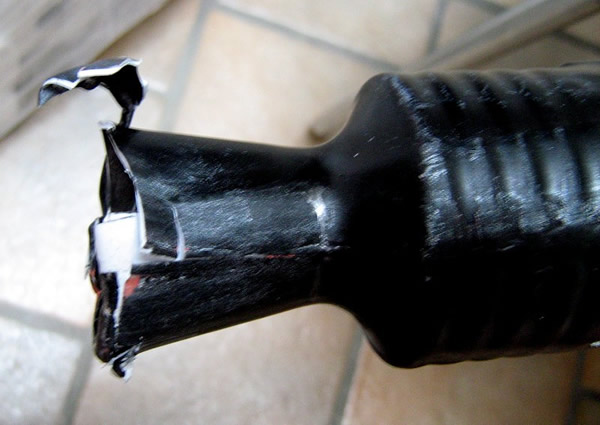 Detail of the broken part
A new canon made by myself
To correct the errors of modeling on the details, I used a large number of big heads nails of different sizes that I bunk above those that were badly casted.
The result is finally far than perfect, but very better than before.
I also change the bipod that swivels at 180° now.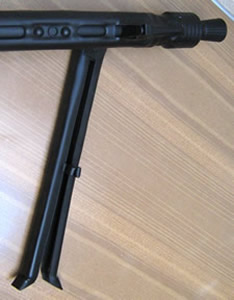 More informations about the weapons used in the movie on this website.